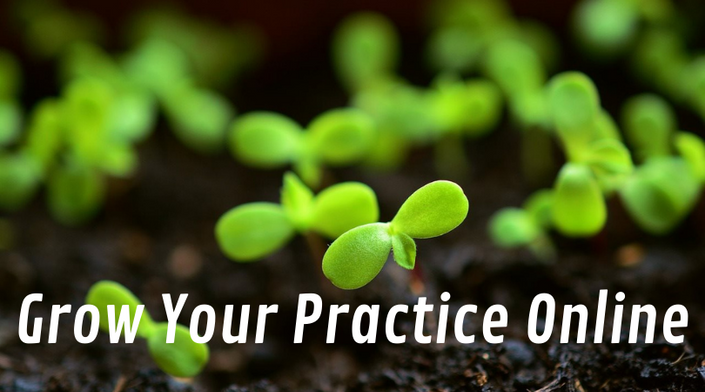 Grow Your Practice Online Membership
Get the support you need in adopting a marketing mindset and the accountability you need to grow your practice into a thriving business
Make a better living and have a bigger impact.

In this group you will learn actionable skills and strategies to grow your holistic health practice online.
Claudia Muehlenweg and Nathan Oxenfeld have both taken their holistic health practices online and want to show you how to utilize the power of technology and marketing to grow your practice globally, work with more clients at a distance over the internet, teach webinars that lead to 5-figure launches, create online content and courses, add passive income streams to your monthly revenue, harness social media platforms, and learn other ways to leverage your time to help you expand beyond the hourly one-on-one model.
The world needs more holistic healers and you deserve to be rewarded for your wonderful gifts!
---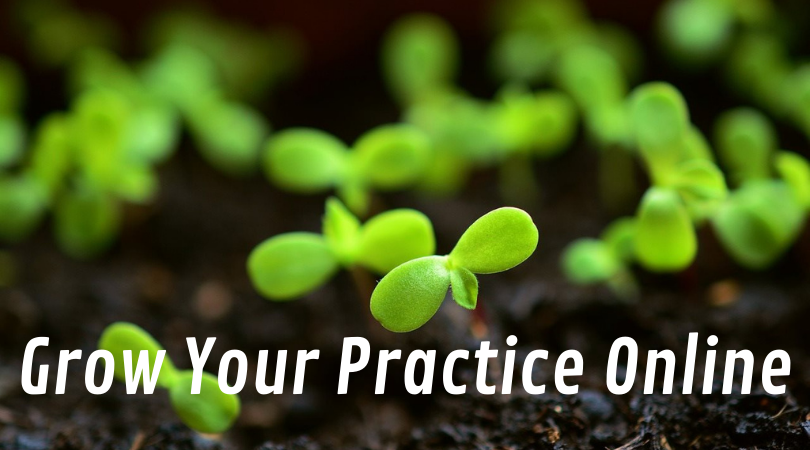 Some topics we will cover include:
Teaching Online with Zoom

Mastering Marketing Mindsets

Education-Based Marketing

Our Top Ten Technical Tips

Growing Your Email List

Utilizing Lead Magnets

Crafting Successful Webinars

Creating Online Courses

Recording Podcasts

Filming Videos

& more!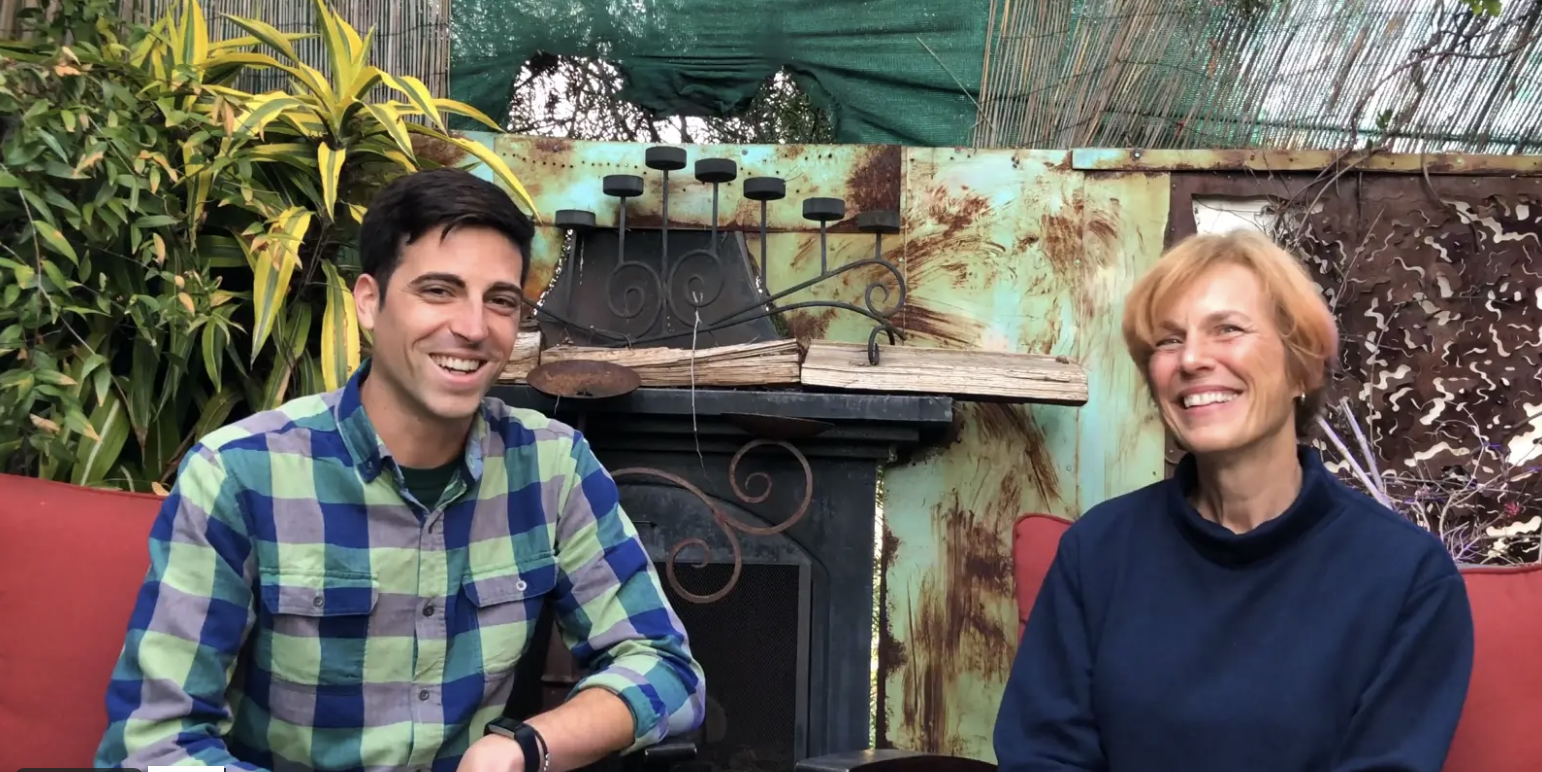 About Your Facilitators...
Nathan Oxenfeld and Claudia Muehlenweg both began teaching natural vision improvement exclusively in-person, which limited them to certain geographical areas in Asheville, North Carolina and Los Angeles, California.
Once they took their holistic practices online, it opened them up to a global client base, a more filled out schedule, and also led to them having an even greater impact on the world.
They didn't always know all this material though... over the years they have independently invested thousands of dollars in online marketing courses and trainings to apply to their own businesses.
Now they're teaming up to combine their knowledge and experience to help other holistic practitioners achieve a similar evolution in the form of this monthly Grow Your Practice Online Membership!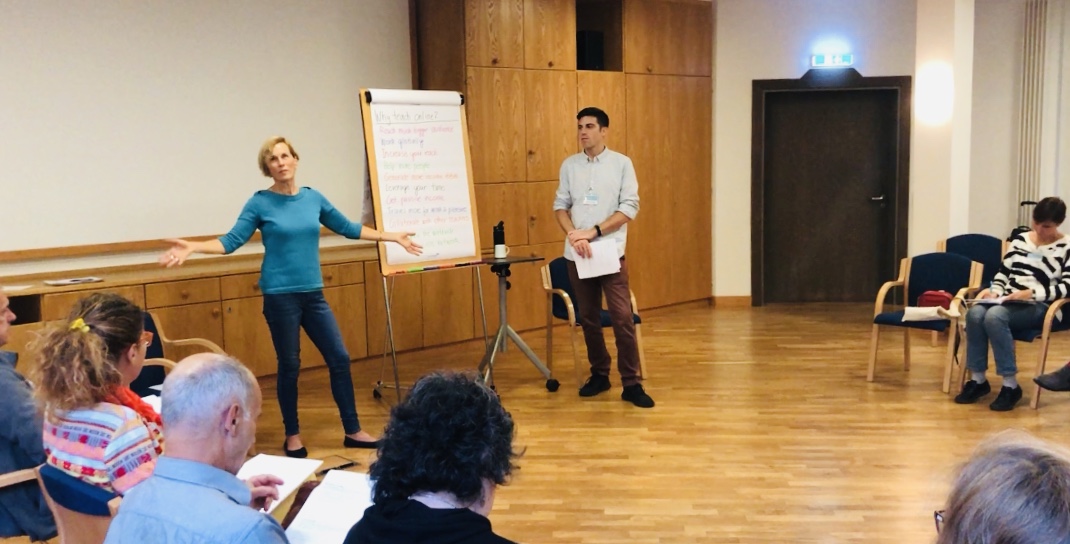 Frequently Asked Questions
When does my membership begin?
Your membership begins immediately upon joining. This group has a "rolling membership", which means you may join at any time, and cancel at any time. It is not necessarily a "cumulative" course that requires starting at the beginning and going in a particular order. We will cover lots of various topics and each class will essentially be a standalone class.
When are the monthly classes?
We will be hosting 2 classes per month, on the 1st and 3rd Tuesdays at 12:00 pm Eastern US time. The 1st class will be teaching a new topic for you to implement, and the 2nd class will be a check-in to see how your implementation is going and what extra help you need. The classes will be about 1 hour long, with possible longer time for Q&A and group discussion. The classes will all take place online on Zoom. All the classes will be recorded.
What if I cannot attend the live calls?
That's alright, all the live calls will be recorded and the replays will be accessible on your membership site. If you have specific questions, you may submit them ahead of the class and we will answer them for you even if you're not there, since everyone will likely benefit!
How much time do I need to reserve each week/month?
Each month we recommend you set aside about 2-3 hours to attend our biweekly classes (or watch the replays), another 2-3 hours to implement what was taught in the classes that month, and another 2-3 hours to devote to working with your accountability partner(s).
Will there homework to do?
Each month we will be inviting you to take "imperfect action" on a particular task, whether it is conducting a survey, hosting a webinar, running a 5 day challenge, creating a lead magnet, growing your email list, etc. It is not about doing it perfectly, it is about doing it period. Each month a new component will be added to your business, which can allow a new avenue of growth to open up for you.
How much personal attention do I get?
During each online group class you will have opportunities to work directly with Nathan and Claudia. You will also have an opportunity to pair with an accountability partner, which will provide support on a one-on-one level.
How fast can I see results when I implement the training?
Some of the strategies we teach in this membership are long-term and others are short-term. We want to help you start seeing results as fast as possible, and also help get you set up for more long-term success as well.
What if I want to sign up after the membership began in November 2020?
This group has a "rolling membership", which means that you may join at any time. The topics are not necessarily taught "chronologically" that would require you to go in a particular order. However, whenever you become a member, you may access the entire past archive of recorded classes, which would enable you to go back in time and review the topics that have already been covered.
What if I want to cancel my membership?
You may cancel your membership at any time, no questions asked. Simply contact us and we will handle your request.
If you sign up for this new membership group before November 2nd, 2020, we will offer you a special
"founding member rate" of
$47/month
instead of $97/month...
that's a $50/month savings!
This will lock you in to that discounted monthly rate even once the tuition goes up, so don't miss out!