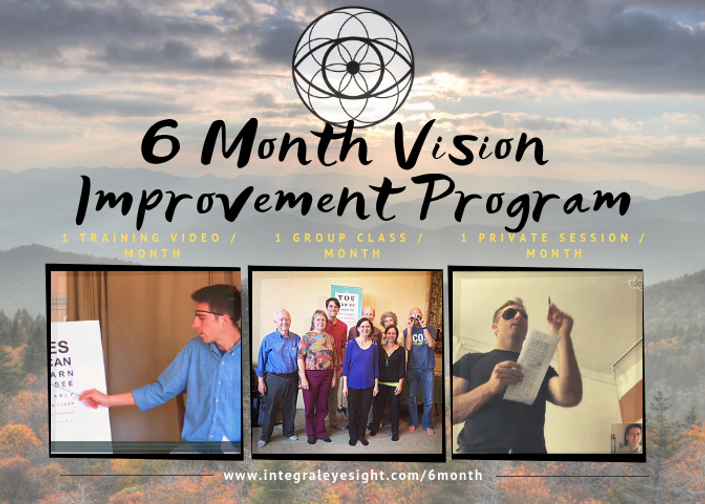 6 Month Vision Improvement Program: April - September 2019
The best way to learn and apply holistic eye care in your life to prevent & reverse vision problems using natural methods
Watch Promo
Enroll in Course
After leading over 250 vision students through multiple online vision improvement courses over the past 3 years, Certified Bates Method Teacher Nathan Oxenfeld has gathered feedback and developed his first ever 6 Month Vision Improvement Program that will span from April to September 2019.

Previous students had 2 main suggestions: make it simpler and make it slower.
So instead of doing a 6 week or 12 week course, you will now have the opportunity to learn how to improve your vision naturally under Nathan's guidance over 6 months.
Here's how it works…

On the 1st Tuesday of every month, you will receive 1 vision training video to watch and re-watch throughout the month. You will follow along with this instructional video to learn the holistic vision practices that will relax your eyes and relax your mind.
(April 2, May 7, June 4, July 2, August 6, September 3)

On the 2nd Tuesday of every month, you will have the opportunity to attend a live group vision class online where we will all come together to review that month's material, explore correct principles and mindsets, and answer questions.
(April 9, May 14, June 11, July 9, August 13, September 10 - all classes @ 12pm EDT)

To customize the program to fit your individual vision needs, you will also get 1 private one-on-one coaching session every month with Nathan.

For community support, you will get access to the members-only Holistic Vision Community group on Facebook, where you can interact with over 100 other vision students and tune in to monthly "Vision Halls" (like a study hall for your vision) where Nathan goes live on Facebook for Q&A.
In addition to the videos, classes, and coaching sessions, you will also get a paperback or eBook copy of Nathan's book Give Up Your Glasses For Good: Holistic Eye Care for the 21st Century to provide written instructions.
All throughout the process you will also have priority email support from Nathan.
And as an added bonus, you'll also get a 1 year subscription to the brand new Better Eyesight Podcast, where Nathan will be reading Dr. Bates' monthly Better Eyesight Magazines in audio format and providing some commentary and modern day examples.
In other words, pretty much all of Nathan's offerings are bundled together into this one straightforward program that makes the natural vision improvement process as easy and efficient as possible – without all the guesswork.
Did you miss the free webinars?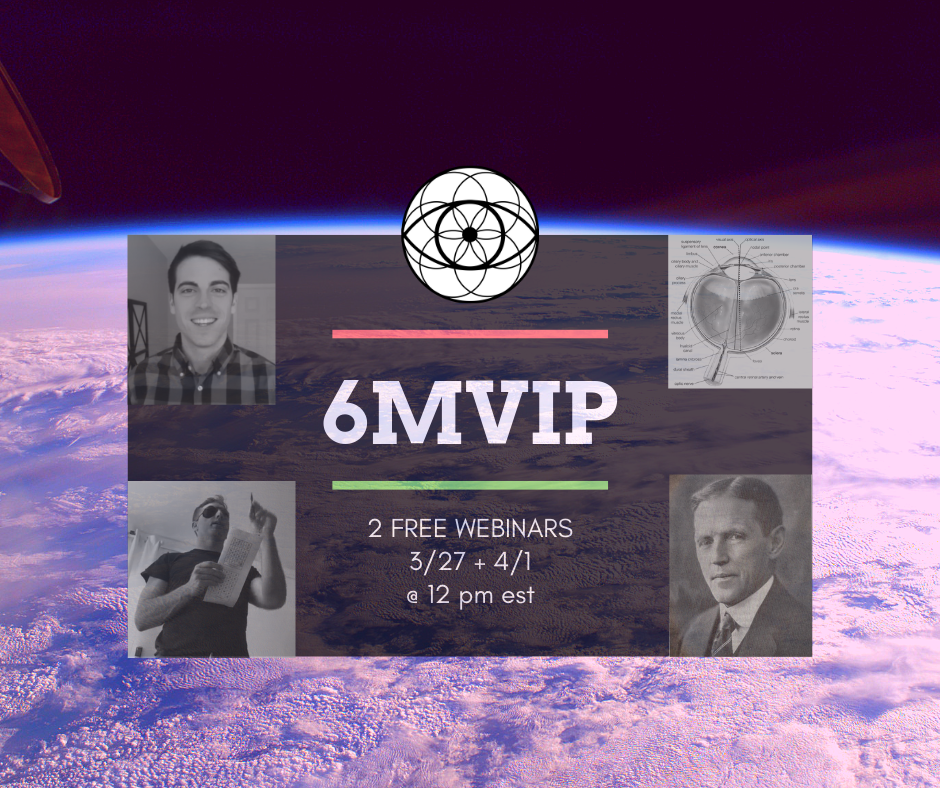 Watch the full replay of the webinar to learn more about Nathan, the Bates Method, and this exciting 6 Month Vision Improvement Program!
(Fast forward to 53:00 for the 6 Month Vision Improvement Program overview)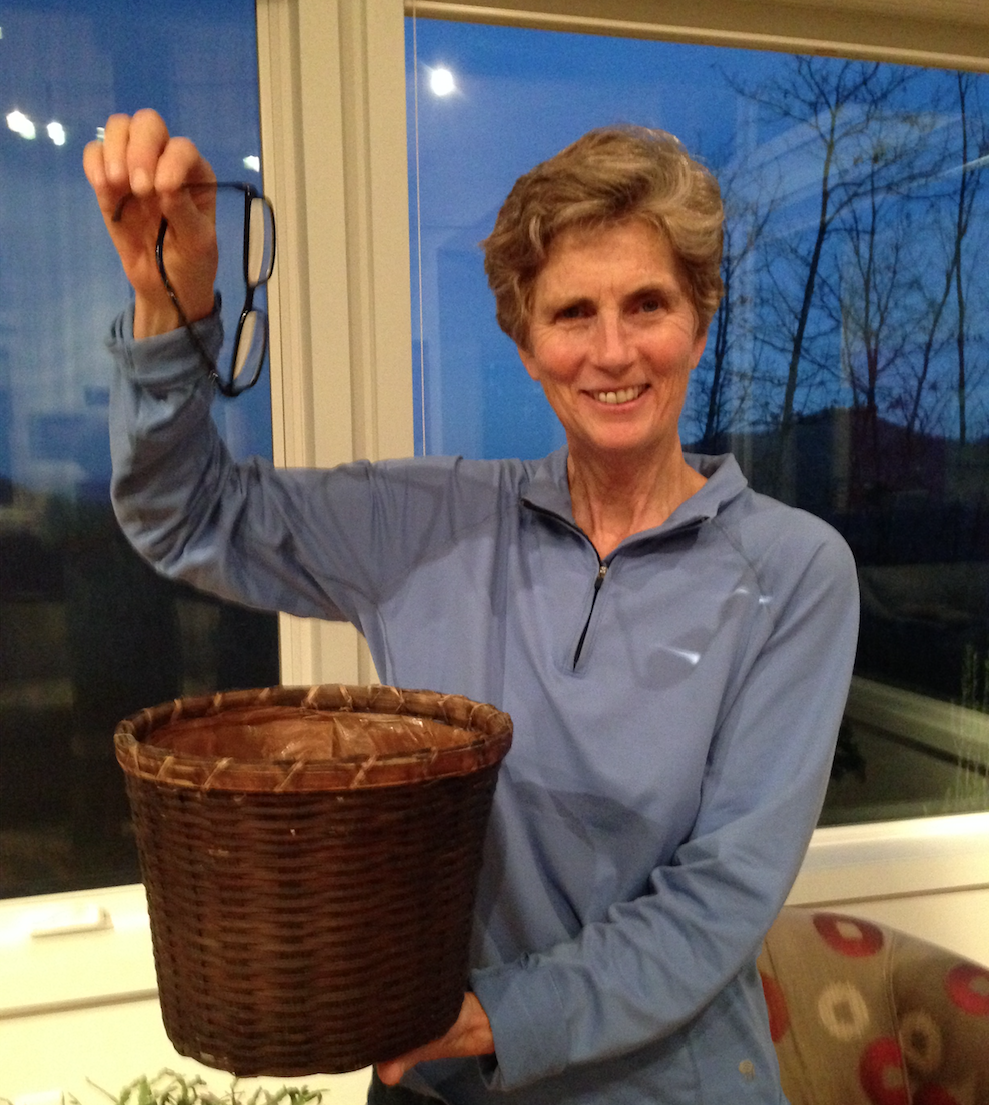 I took Nathan's group class and then did a series of individual lessons with him. I find I always learn something when I have a lesson, sometimes subtle, sometimes quite remarkable. Nathan has been a good guide for me and I will continue to make use of my sessions with him. After about 10 lessons I made my vision practice my own. One month later I was able to easily pass my Driver's License Vision Test so now after 15 years I no longer need to wear glasses when I drive!
-Nancy P.
Your Instructor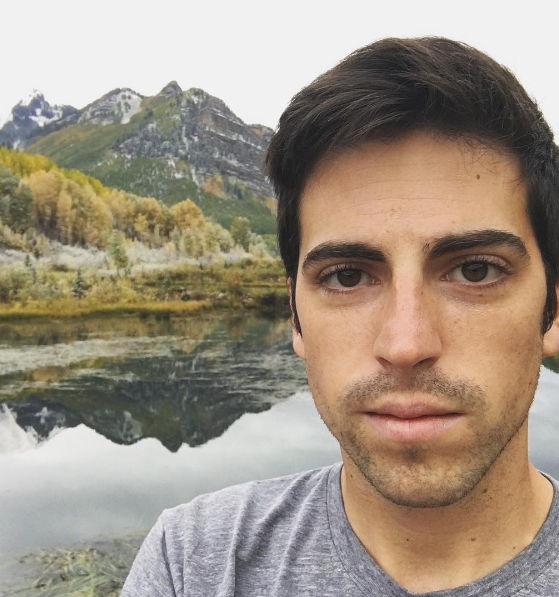 Nathan Oxenfeld wore glasses and contacts for over a decade before learning about holistic approaches to eye care that eventually enabled him to regain clear 20/20 vision naturally. He compiled everything he used to improve his own vision, including Bates Method, Yoga, Meditation, Breathwork, Nutrition, and more, into an online course that can help you learn how to take better care of your eyes and achieve healthier, clearer vision without glasses, contacts, or surgeries.
As seen in:



As a student in this program, each month you will receive:
1 Vision Practice Video to watch on your own (6 total)
+
1 Group Vision Class to participate in or watch the replay (6 total)
+
1 Private Vision Session for individualized 1-on-1 guidance (6 total)
+
1 copy of Give Up Your Glasses For Good Paperback or eBook
+
Access to Members-Only Holistic Vision Community Facebook Group
+
Priority Email Support from Nathan
+
Subscription to the new Better Eyesight Podcast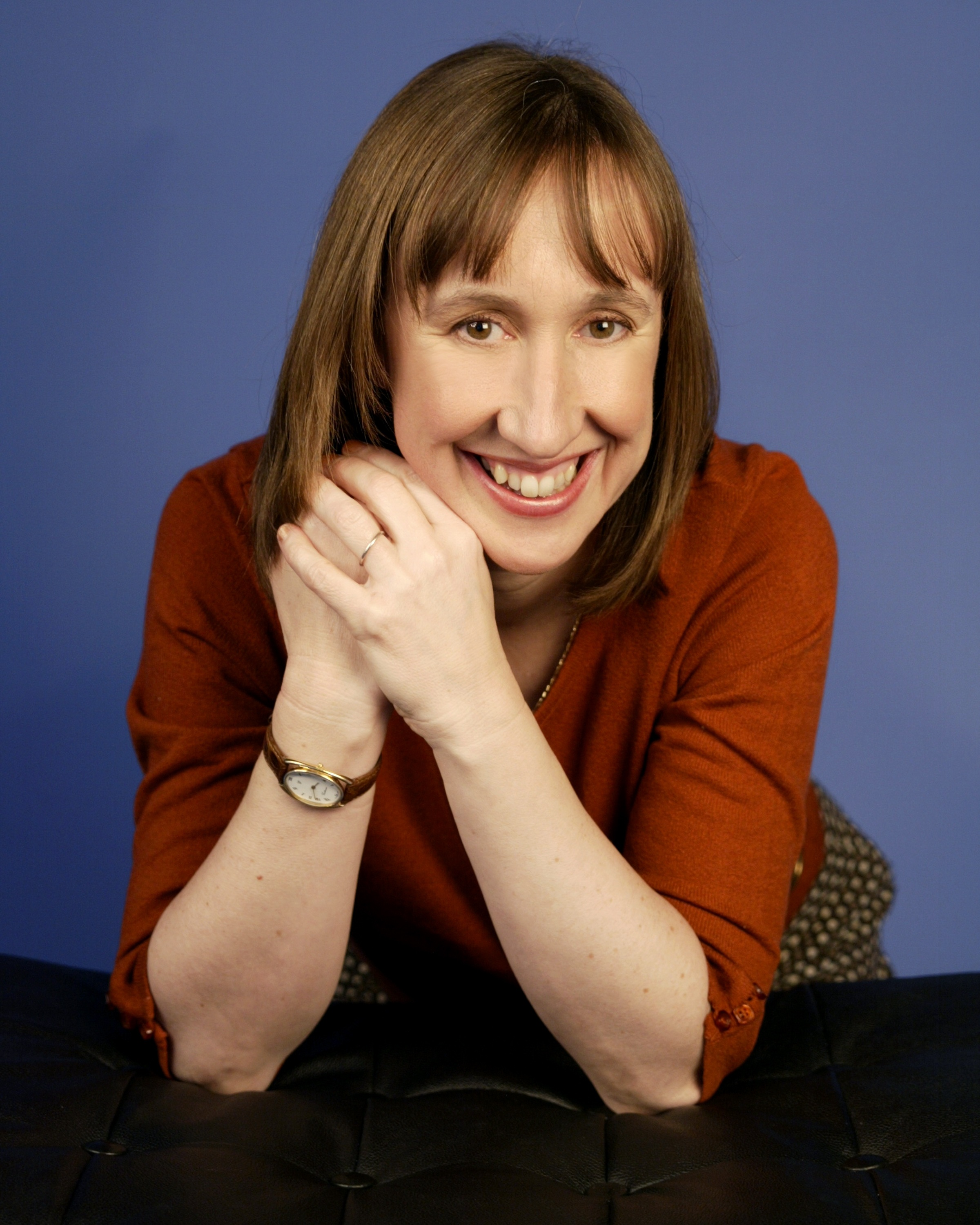 "I started working with Nathan less than three months ago. I noticed significant improvements in the first few days and weeks. I moved from being able to read just the first two lines of my eye chart right down to the 7th line in just a few weeks! Now I can read the 8th and sometimes the 9th line.
On the near sight chart I can now read some of the smallest print. I am getting to the stage where I can start to use my computer without my glasses. I have progressed from the almost largest print on my Kindle to the 3rd smallest.
I can easily read shop signs and road signs.
Not only that but my eyes feel relaxed for the first time in years. The stress around them has gone and I am still seeing daily improvement.
Nathan's logical approach and clear explanations of what to do and why it works distinguish him from many of the others I've tried over the years."
— Nancy S.
Course Curriculum
#0 - Welcome!
Available in days
days after you enroll
#1 - April 2019
Available in days
days after you enroll
#2 - May 2019
Available in days
days after you enroll
Frequently Asked Questions
When does the course start and finish?
The course begins in April and ends in September 2019.
How long do I have access to the course?
Forever! Even after the 6 month course ends in September, you'll still be able to access all the materials to review and repeat as much as you'd like.
What if I am unhappy with the course?
I am confident that you will gain improvements in your eyesight, your insight, and your life in general, which is why I always offer a 100% satisfaction and money back guarantee. If you are unsatisfied with your purchase, contact us to discuss a refund.
When do I get my monthly vision training video?
You will get your monthly vision training video on the 1st Tuesday of every month, which will give you the entire rest of the month to review and repeat it until you've fully memorized and integrated the material before moving onto the next one.
When will we meet for the monthly live group classes?
I will be teaching a monthly live group vision class online on the 2nd Tuesday of each month, which will review the material from that month's vision training video and give you a chance to get your questions answered.
What if I miss a live group class?
All 6 of the monthly live group classes will be recorded and the replay will be posted to the course website for you to watch when you're free.
What will we do in our one-on-one vision coaching session each month?
In addition to the vision training videos for you to watch and the group classes for you to attend, you will also get a chance to meet with me privately one-on-one once a month. The monthly coaching calls will be about 45 minutes, in which we will check in to see how the program is going for you, what questions or challenges you have, and how to customize this process to fit your individual vision needs and goals. Having the one-on-one teacher-student interaction increases your motivation, inspiration, and accountability to make sure you get the full benefit and the fastest improvement.
Are you an eye doctor?
No. I am a certified Bates Method and Yoga teacher. I do not test or prescribe eyes, I simply offer eye education through guided instruction in and application of natural relaxation methods. The primary practice taught in this course, the Bates Method, was developed by the ophthalmologist, Dr. William H. Bates OD, who wrote the book Perfect Sight Without Glasses, published 11 years of Better Eyesight magazine editions, conducted over 40 years of medical research into natural approaches to eye care, and whose contributions to the field of vision science have assisted many thousands of people in preventing, reducing, and reversing many different kinds of vision problems.
Ready to get started? There are two ways to enroll:
Pay In Full - 1 simple payment



Payment Plan - 6 monthly payments
Please contact [email protected] with any specific questions you have.
Thank you and I look forward to seeing you inside the program!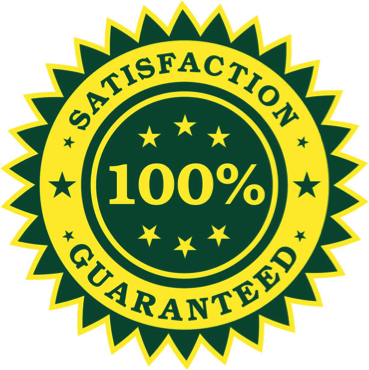 I am confident that learning and applying holistic eye care will dramatically improve your eyesight, your insight, and your life that I am offering a 100% satisfaction and money-back guarantee.